(pictured here with Jenna)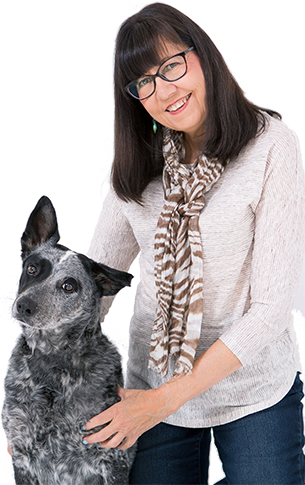 About Jane Phillips
Geyser Energy Clearing Services is located near Bend, Oregon and offers paranormal energy clearing services to homeowners, real estate agents, and other business owners.  Jane Phillips services clients locally, nationally, and internationally.
Jane has extensive training and experience as a psychic, medium and paranormal investigator. She is certified as a Medical Intuitive through Seer Holistic Health and received her psychic training through Echo Bodine, a nationally respected psychic and medium in Minneapolis, Minnesota.
One of Geyser's focuses is working with real estate agents to help their listings get sold. Jane's experience as a mortgage banker for 30 years in Minnesota allows her to be sensitive to these agents' challenges.
"I've often wondered if freeing an Earth-bound spirit might be the most benevolent act one could perform."